Southern Heritage Bank's personal or business checking accounts come with the option of a FREE MasterCard Check Card or ATM Card. If you don't already have one, request one today.
Life should be rewarding and now with the excitement of the Southern Heritage Bank's Scorecard Rewards Program it is, use your bonus points for gifts, gadgets and destinations. How does it work you ask? By using your signature for all your debit card purchases your points will start to build!
It's easy, too…just visit your local branch today!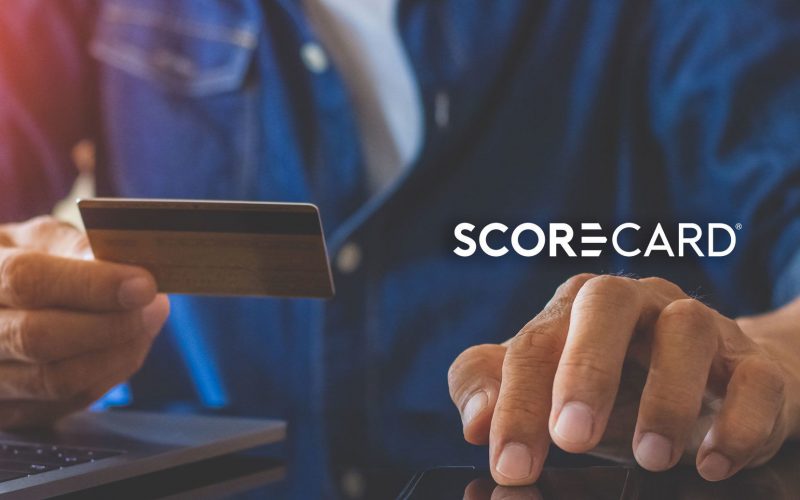 The Southern Heritage Bank MasterCard Check Card works like a check for everyday things–like dry cleaning, gasoline, or department store purchases. You can even place catalog orders. What a great way to pay when you travel. Better yet, use it to pick up the check when you're out to dinner.
Just present your SHB MasterCard Check Card at the time of purchase, and the amount will automatically be deducted from your checking account. No check to write. The signed receipts makes record-keeping simple and accurate. And every transaction will be detailed on your Southern Heritage Bank checking account statement. Using your Debit card and signing for your purchases…is easy and rewarding!
Our Southern Heritage Bank MasterCard Check Card is your ATM card with the added buying power of the MasterCard symbol. So you can pay for things right from your checking account at over 14 million places worldwide–anywhere MasterCard is welcome.
INSTANT ISSUE DEBIT CARDS
Did you know that if you open a new checking account today, you can pick out the design of your debit card and have it to use within minutes! This is one of the many benefits we offer our customers. Stop by any of our ten branches today and find out more!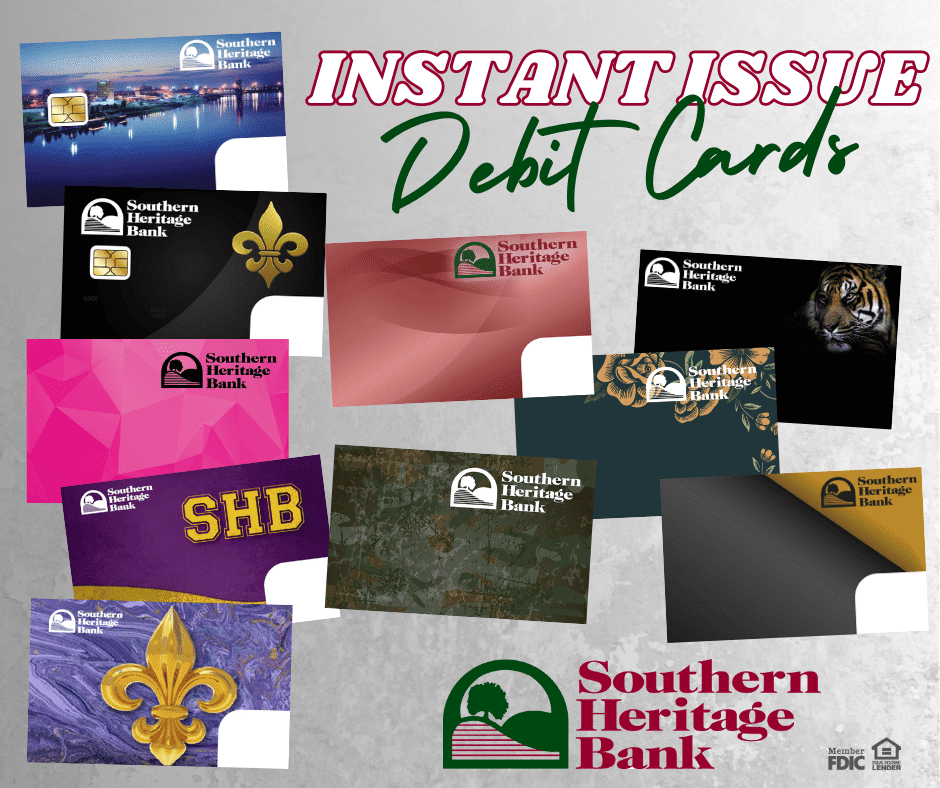 LOST or STOLEN CHECK CARD?
After Regular Banking Hours immediately call 1-800-500-1044 to report a lost or stolen Check Card or ATM Card.

You are already using your Southern Heritage Mastercard Check Card for everyday life. To purchase groceries. To pay for an oil change. Even to buy that last minute gift for a friend. So, while you're busy taking care of your life, who's taking care of you? Your ScoreCard.
ScoreCard. Because life should be rewarding. Each purchase you make with your card earns you valuable Bonus Points you can redeem for brandname merchandise and exciting travel rewards.
Your card is already earning you Bonus Points for every signature debit card purchase you make. How? Using your signature is easy! Simply follow these steps:
When you are asked for your PIN number or prompted to choose "credit" or "debit," choose "credit" and sign.
Be sure to sign the sales receipt when available. In some cases, you won't need to sign a sales receipt, such as paying for gas at the pump. Just choose "credit" and you will receive the same benefits.
Now you're a step closer to choosing your next valuable award.
If you visit the website www.scorecardrewards.com, you'll be amazed at the merchandise available. Choose from categories like Appliance, Lawn and Garden and sporting Goods, and from brand names like Black & Decker, Nike, and Toshiba. You can also search for awards by Bonus Point level, so you will always know how many more Bonus Points you'll need for that"must have" reward. Once you've earned enough Bonus Points to redeem, you can send in your order online or through regular mail. It's that easy!