low-cost processing for shb business customers
Business Credit Card Processing
Lowest cost credit card processing is easy and available through Southern Heritage Bank.
You have many options when it choosing a credit card processing service. Choose a local processor for a level of customer service and processing rates that other companies cannot match.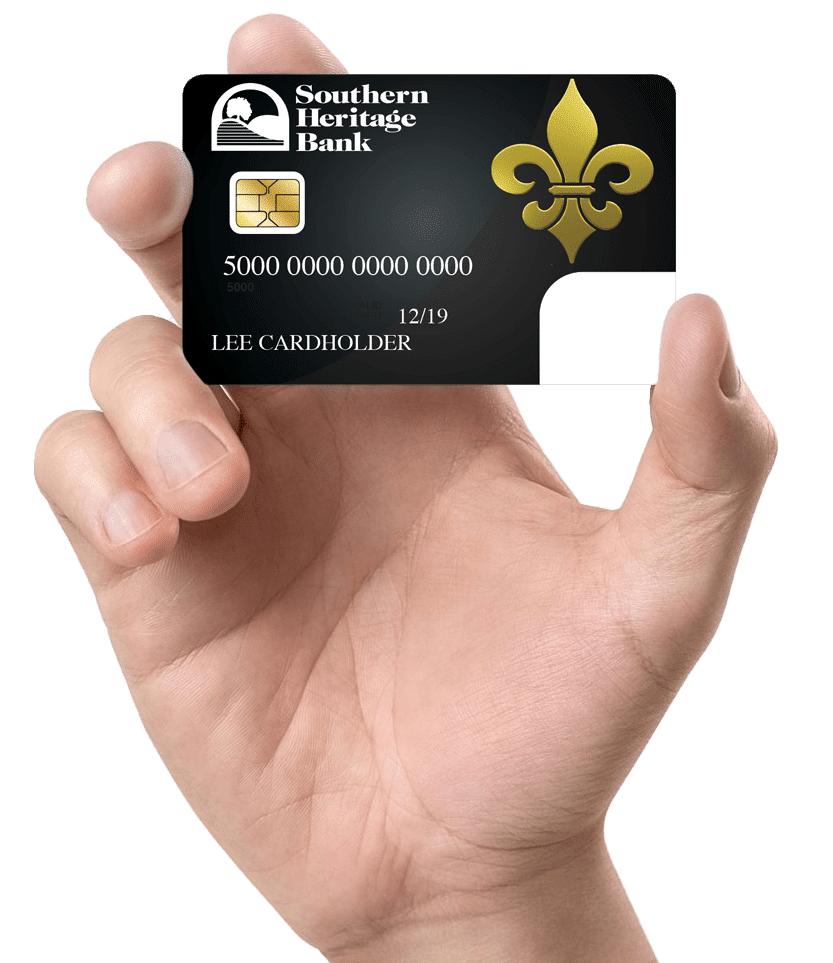 why it pays to bank with shb
Credit Card Processing Features
Local, personalized customer service including 24-hour technical support
Ability to process any form of payment including:

All major credit cards
PIN-based debit cards
EBT cards
Checks with guarantee (Risk-free)
Gift cards and loyalty cards
Voyager fleet cards

Added security including PCI compliancy
No-fee conversion and equipment programming
All of your equipment and supply needs. No need to search for compatible equipment and supplies
Flexibility in how your process transactions:

Over the phone
Wireless terminal
Personal computer
Electronic point-of-sale
Online via e-commerce site
Mobile
Payment Processing Options
Integrated cash register and payment systems
Easy to use stand-alone payment systems
Mobile payment systems
COLLECT RECURRING PAYMENTS
Southern Heritage Bank offers ACH services to commercial customers, subject to approval, through our online banking system. By offering ACH credit origination, it allows for direct deposit of payroll and payments of state and federal taxes, as well as payments to suppliers. ACH debit origination allows for businesses to collect recurring payments from customers.